Pera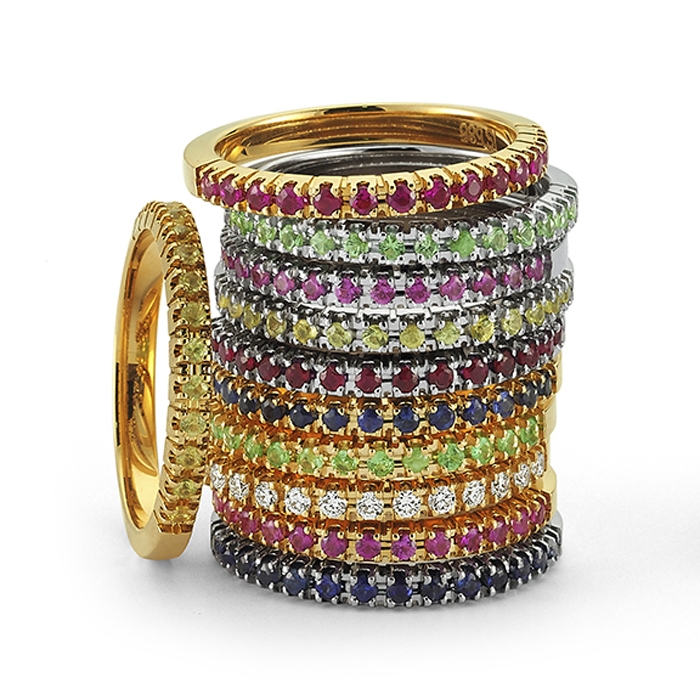 Jewellery with genuine coloured gemstones is up to date and they stand out. Nuran has taken the classic alliance ring to a higher level with Pera and you get this beautiful finger ring series in three beautiful gold colours and with stones in all colours - or how about the multi ring that has ALL the colours in one.

Pera alliance rings from Nuran come with the classic blue sapphire, but also the emerging pink sapphires. If you're more into deep reds, then rubies might be the way to go and for those more into green and yellow stones, Pera also comes with green Zavorite and yellow Citrine - and of course 0.21 carats of genuine white diamonds. The

Pera range has some affordable prices and it looks drone good with multiple rings and colours combined on one or more ring - or how about the cheeky multi-coloured ones that have the whole palette of colours in its 14 settings.