Omega
Omega is a popular necklace in a slightly more rigid design, which still follows your neck nicely around
The round neck rings in Omega design are great for a nice pendant.

At WatchandJewelery.shop, you will find the most beautiful BNH Omega neck rings in both 14 carat red gold and white gold in lengths of 40-50 cm

Omega round neck rings, we have widths from 0.8 mm to 1.5 mm, where 0.8 mm has spring clasp and the other two widths have carabiner.

Omega flat neck rings, we have widths from 2.0 mm to 4.0 mm - and here they all come with a box lock.

See all our Omega chains here: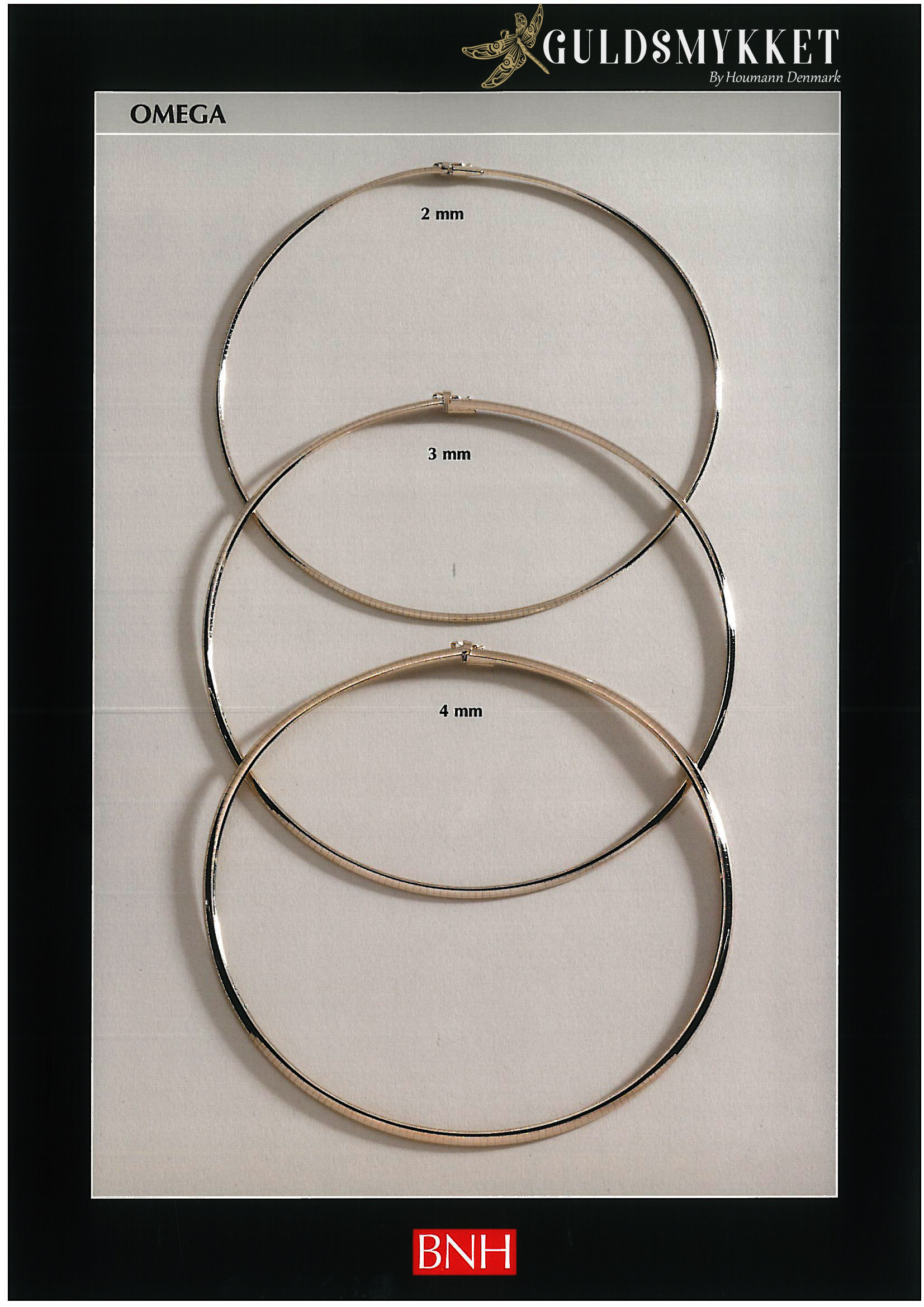 No products found here - so please try our danish site or contact our customer service for help.